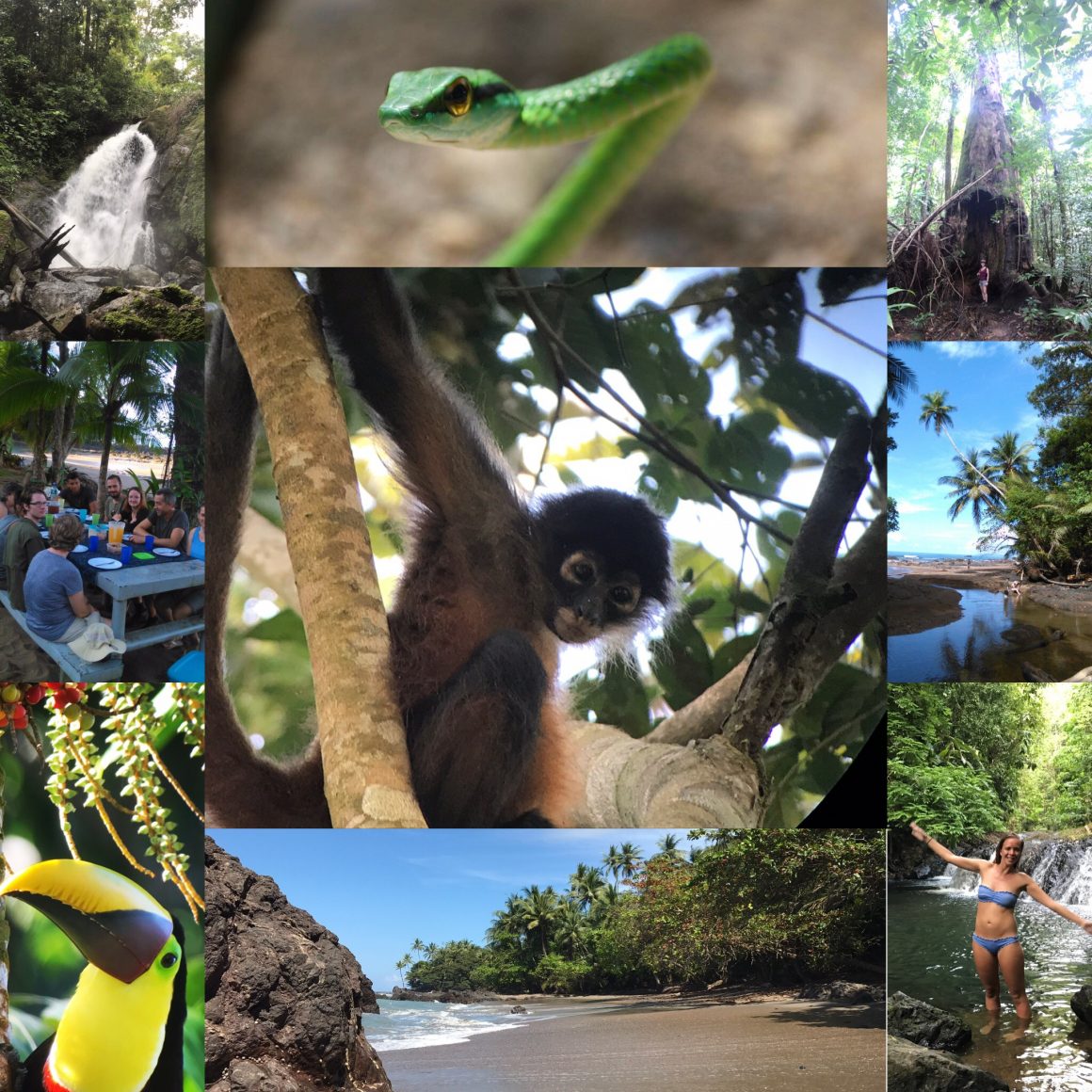 COMBO: SIRENA/SAN PEDRILLO ($165 + IVA % Tax) MINIMUM 4 PAX
Includes: Park entrance fee, bilingual ICT certified guide with telescope, boat, captain and box-lunch. GUARANTEED 15 KM OF WALKING
Departure: 6:00 a.m.
Return: between 3:30 p.m. and 4:00 p.m.
The tour begins with a 1 hour and 15 minute boat ride from Drake Bay to the Sirena Biological Station. Once there, you will go on a leisurely 4-hour hike on the trails around the Sirena Station trails. On these trails you can usually see a wide variety of wildlife including monkeys, birds, peccaries, coatis, sloths and hopefully tapir. You then walk back to the boat landing and we take a 45 minute boat ride to the San Pedrillo ranger station at 12:30pm. When we arrive at the San Pedrillo station, we will take a 30-minute break for lunch and begin the hike to the waterfall. We then hike through Corcovado's most pristine primary rainforest, over 2000 years old, exiting the park boundary and are picked up from a nearby beach. This tour required good physical conditions.
Reservation
---