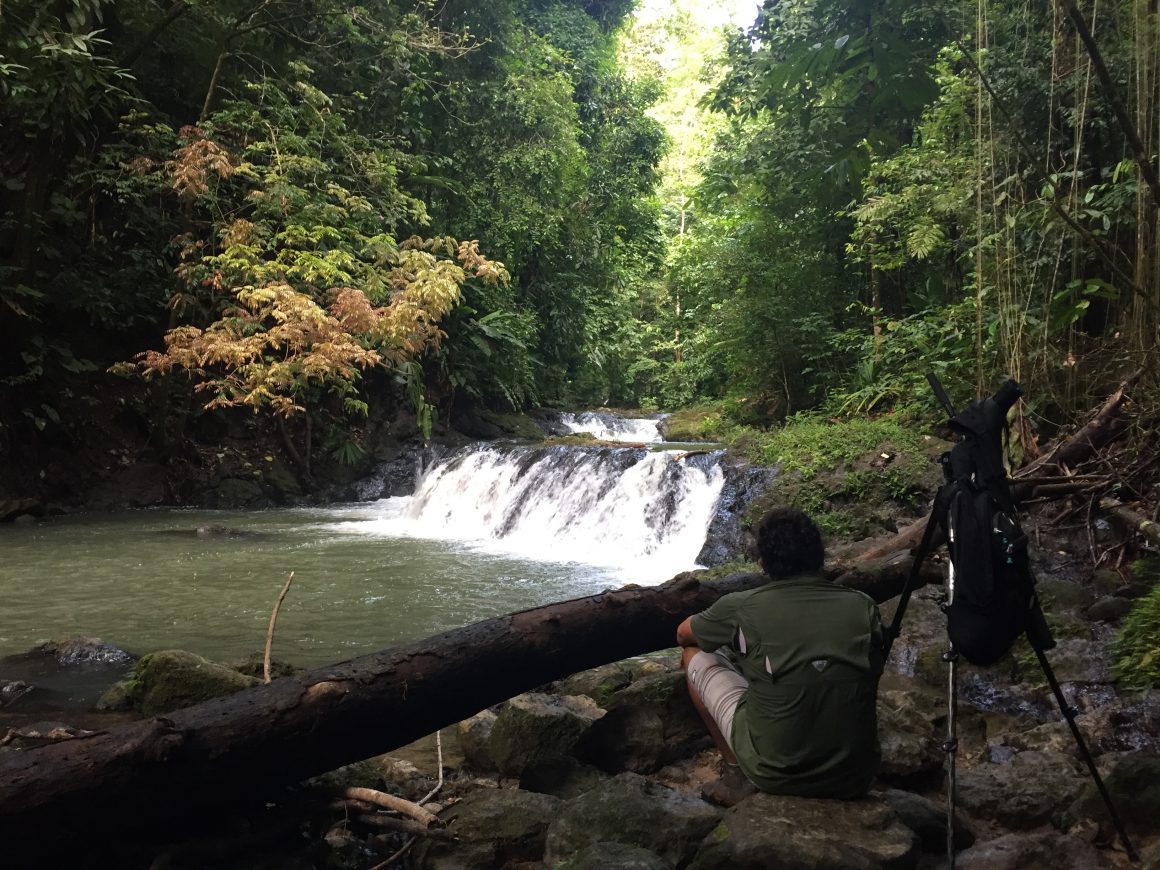 Includes: Boat transportation (Drake-Sirena-San Pedrillo-Drake), ICT certified bilingual guide with telescope, entrance fees, camping fees, 3 meals(Lunch, dinner and breakfast), tent, sheet and all other necessary camping equipment.
Day 1 
6:00 am: 1 and a half hour boat ride to Sirena Biological Station.
7:45am: Get ready on the beach at Sirena and hike to the ranger station, head out on a 3 to 4 hour hike around the trails of the Sirena station.
11:30am: We take a half hour lunch break at some point along the trail (where guide thinks is appropriate) and hike back to the boat landing.
12:30pm we take a boat back to San Pedrillo arrive around 1:30 pm and set up camp at San Pedrillo.
2:30pm: We do one afternoon hike for 2 and a half hours to the San Pedrillo Waterfalls, have a quick swim there and hike back to the ranger station.
5:30pm: Dinner at the ranger station and after dinner we go to sleep, the lights are off at 8:00pm.
Day 2
5:30am: Night/early morning hike in the forest until 6:30am.
7:45am: Breakfast at the ranger station.
8:00am: We go out in the forest again for another 3 hours hike in the primary forest San Pedrillo, then return to the ranger station to get things ready to go back to Drake Bay.
12:30pm: Boat back to Drake arriving around 1:30pm.
Reservation
---