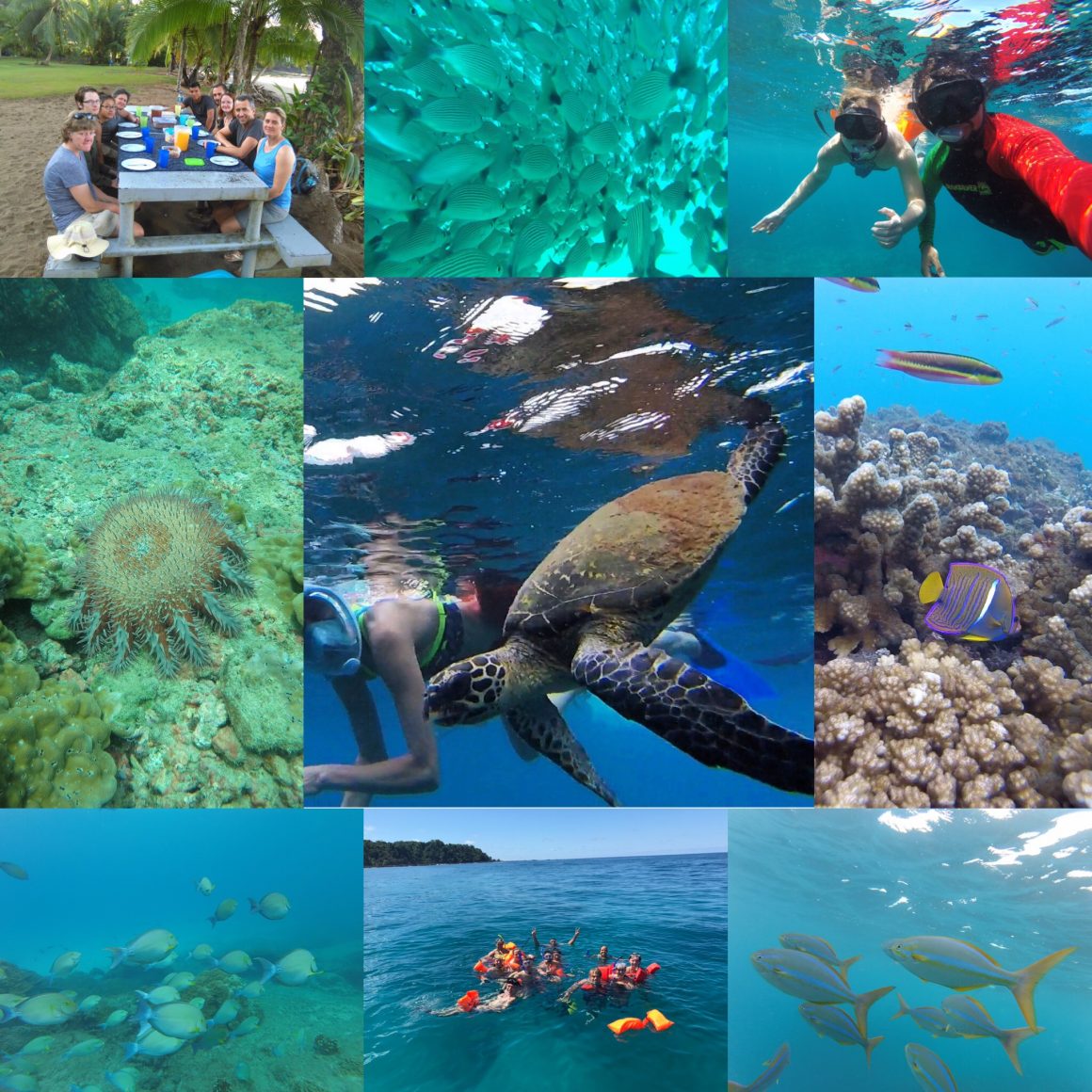 Snorkeling Tour – Caño Island Biological Reserve $100 + IVA%
Includes: Entrance to the reserve, snorkeling gear, boat and captain, ICT certified guide, picnic lunch and non-alcoholic beverages.
Departure: 7:30 am Return: 1:30 to 2:30 pm. The trip begins with a 1 hour boat ride to Caño Island. Once there you do 2 immersions (snorkeling) in different marine areas off of Caño island, each immersion is about 45 minutes to 1 hour, with a 35 minutes break at the beautiful beach in the ranger station. Afterwards, boat to San Josecito beach for a picnic lunch. After lunch head back to Drake Bay.
Reservation request
---